Library Catalogs
Search Our Catalog | Your Account
Catalog of materials owned by 29 Winnefox Library System libraries in 5 counties.
WorldCat.org
Catalog of materials owned by more than 9,000 worldwide member libraries.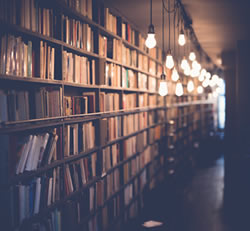 Featured Resource!
Litfinder
LitFinder provides access to literary works and authors throughout history and includes more than 150,000 full-text poems and 800,000+ poetry citations, as well as short stories, speeches, and plays. The database also includes secondary materials like biographies, images, and more.
Need help with this resource? View this video tutorial.
Resource provided by Badgerlink.
Most Popular Resources
Overdrive
Downloadable audiobooks, electronic books, music and video for your PC, Mac or compatible portable device.
Be sure to sign in to see additional copies of popular titles purchased just for Winnefox patrons!
Help: Overdrive Help
Funded by the Winnefox Library System and the Wisconsin Public Library Consortium.
NewspaperARCHIVE
Millions of searchable newspaper pages dating back as far as the 1700s presented in original format/context.
Help: usage tips
Resource provided by Badgerlink.
Flipster
Access your favorite magazines through this next-generation digital magazine service that allows you to browse the latest issues of high quality digital versions of popular titles.
Help: for desktops or mobile devices
Resource provided by Menasha Public Library.
Ancestry Library Edition
Available in-library only.
Genealogy, family trees and family history records online.
Paid for by the Menasha Public Library.
AtoZdatabases
Telephone directory of 30 million U.S. businesses and 220 million U.S. residents.
Paid for by the Menasha Public Library.